WHAT STARTED MOOMEE
Like most mums out there, my breastfeeding journey didn't go to plan. From poor latching to low milk supply- I was just constantly stressed about feeding my baby. I began pumping to increase my milk supply, and 2 months in, decided to go the route of becoming an 'exclusive pumper'. This meant pumping around the clock, 8-10 times per day, 15-20 minutes per session. You can do the math- basically this meant I was confined to my pump- all day, every day! Naturally, I couldn't do any chores around the house or even get out of the house as I would constantly be wondering where or how I could pump and whether it would disturb others. I remember sitting on my couch during a pumping session one day, my baby started crying while waking from her nap while I was attached to my clunky pump with all its tubes. As I got up to go get my baby, all my milk that I has just spent 25 minutes pumping spilall over the couch. I burst into tears with feelings of anger –I mean, motherhood is hard enough, feeding your baby shouldn't be. Mums deserve their
freedom to- whether its time for socialising, self-care or to simply just do nothing! That's when I started thinking about how life-changing a hands-free pump would be. A product that allowed mums to pump while still being a mum! Fast forward 6 months of research, development, and product trialling... Moomee was born. A lightweight, compact hands-free pump that allows mums the freedom to pump anywhere and anytime.
"...motherhood is hard enough, feeding your baby shouldn't be"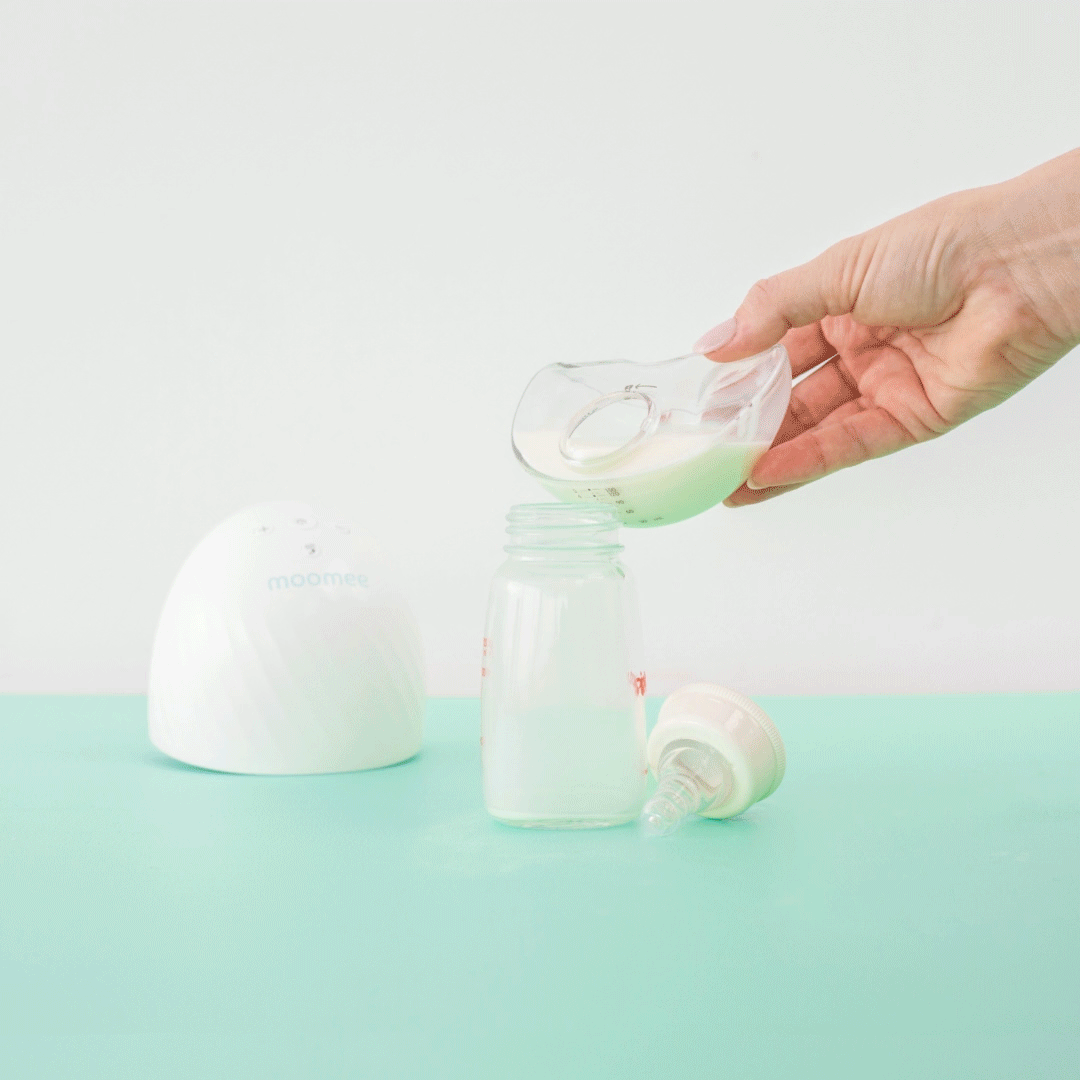 why moomee
🍼 More time for the things that matter
🍼 Freedom to pump anywhere, anytime
🍼 Hands-free with no wires & tubes
🍼 Efficient pumping- 30% more milk
🍼 Wearable design that fits discreetly into your bra
🍼 Hassle-free with only 3 parts to clean
🍼 BPA free & high grade materials
🍼 Multiple shield sizes included to fit all
MOOMEE PUMP 2.0
Regular price
$116.00 USD
Regular price
$136.00 USD
Sale price
$116.00 USD
Unit price
per
Sale
Sold out
Share
View full details